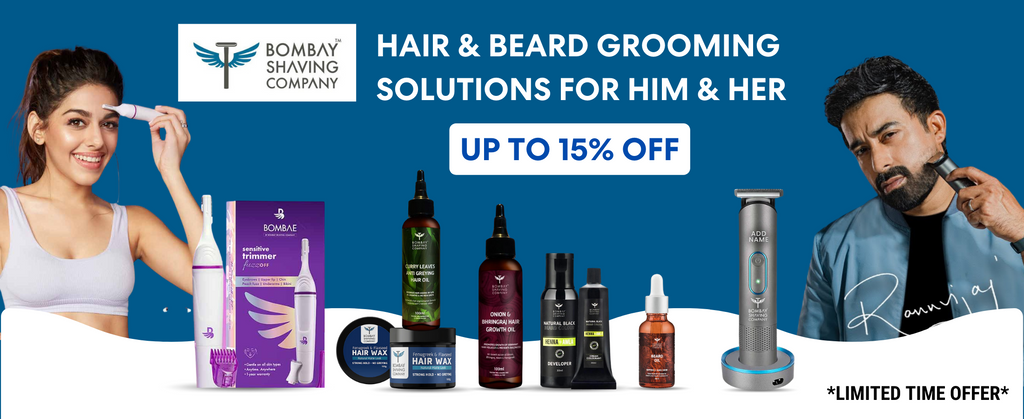 BOMBAY SHAVING COMPANY
Discover Bombay Shaving Company, where the single blade revolutionises shaving for men in India. They offer a perfect blend of precision, comfort, and style with an exquisite range of premium grooming essentials. These meticulously curated regimens not only enhance your grooming routine but also make perfect gifts for those special occasions.

Moreover, Bombay Shaving Company's Women-centric wing, Bombae offers products crafted with a deep understanding of women and women's bodies. Both Bombay Shaving Company and Bombae are driven to become a beacon of excellence in the grooming and hair removal industry in India. In a world where shaving was once mundane, this brand brought a new dimension of delight.